FLAGLER PARK UPDATES
The City Council has been working together with Okeechobee Main Street, the Okeechobee Economic Development Council, other community organizations, citizens, and stakeholders to begin showcasing our rich heritage in our downtown parks. Starting with Park Five, Okeechobee Main Street presented to the Council a proposal to implement a community wide project depicting our ties to agriculture and our cattle heritage. Through this initiative many donors have helped bring the concept of Cattlemen's Square to reality.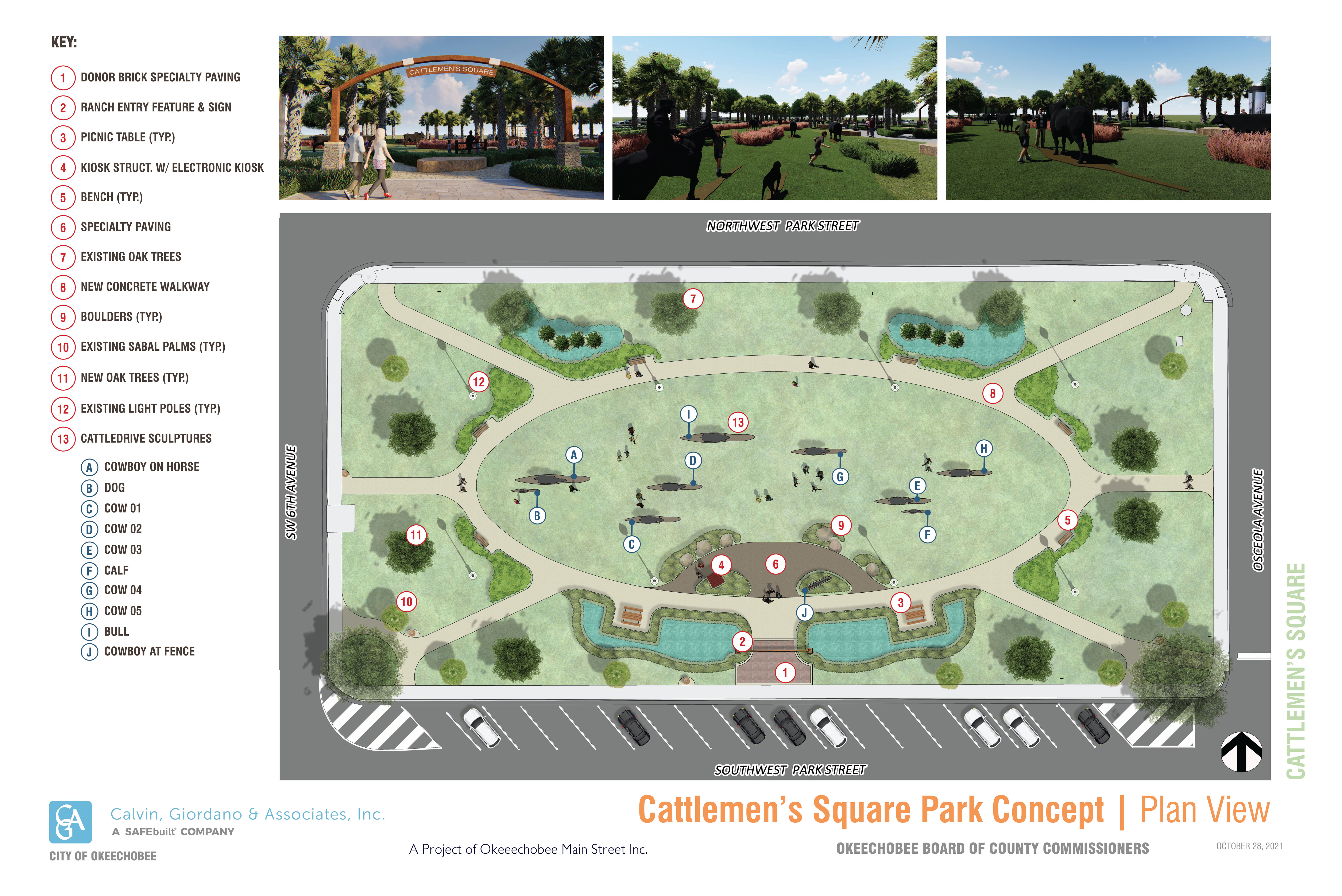 Planning and funding have been a priority to the City Council as well as the organizations and stakeholders that have a vested interest in this project, including developing conceptual plans for the remainder of Flagler Park. The Okeechobee Economic Council funded an initial conceptual planning initiative for all of Flagler Park. The City Council followed up by hiring a landscape architect to development detailed plans and construction drawings for Cattlemen's Square and provide more detailed conceptual plans for the remainder of the downtown Flagler Parks. It has been a community effort and achievement.
In an effort to get Cattlemen's Square into the construction phase the City budgeted $100,000 as well as provided in kind services to prepare Park Five for construction. The Frank Altobello Foundation provided an additional $100,000 to match the City's contribution and the Okeechobee Tourist Development Council is providing $100,000.
The ten bronze sculptures that will make up the cattle drive are being built by J. Michael Wilson in his studio in Utah. Mr. Wilson is an award-winning artist/sculptor who has completed large projects in the Villages of Florida, Brownwood section and the Missouri State Fair. All the sculptures have been purchased through donations from businesses and ranches in the community. Although cattle have been raised in Florida for more than 500 years, the cattle and cowboy statues in Cattlemen's Square will represent the 1950's and 1960's era in Okeechobee.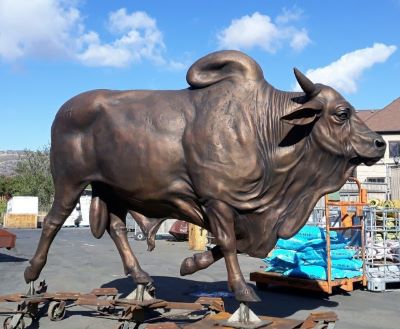 Image of the finished Brahma Bull at the foundry
For information regarding the Cattle Drive Sculpture Project Fundraising Campaign, please contact Okeechobee Main Street at 863-357-6246.
---
Status updates for Cattlemen's Square
Approved benches to be seated in Cattlmen's Square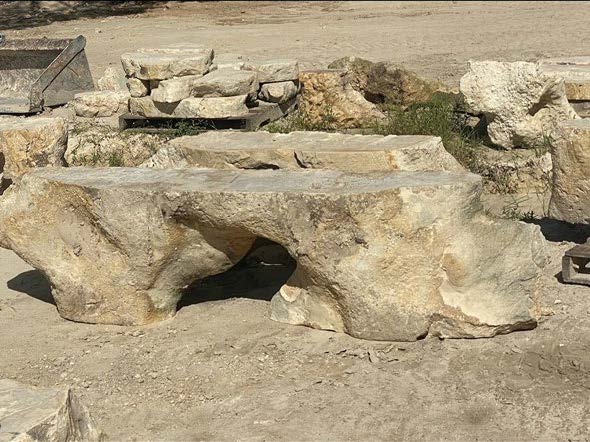 ---
Demolition complete and initial lighting in place
Drone Shot from November 10, 2021
---
Initial clearing of Park #5 by the City's Public Works employees at the beginning of November 2021.
| | |
| --- | --- |
| Should you have questions or would like to comment, please contact us at: | |
Contact information
Gary Ritter
City Administrator
(863) 763-9812
gritter@cityofokeechobee.com
Robin Brock
Executive Assistant
(863) 763-9812
rbrock@cityofokeechobee.com