Police Department
Departments and Special Units
Patrol
SWAT
K9
Criminal Investigation Divison
Dispatch, communications, 911
Police Services
Narcotics
School crossing guard
Traffic/Motor Unit
Code Enforcement
---
Units
Uniformed Road Patrol
The most vital and visible division of the department, the Uniformed Road Patrol consists of four rotating squads. The primary function of this division is patrolling and answering emergency and non-emergency calls for service. Each shift is supervised by a Road Patrol Sergeant and the unit is headed by the Road Patrol Lieutenant.
Criminal Investigations Division (CID)
The CID is comprised of three investigators and is overseen by the Detective Sergeant. The CID is responsible for following up on complaints that require further investigation, crime scene processing, evidence processing, and complex investigations including violent crimes, felony property crimes, felony crimes against persons, and internet crimes against children.
E911/Communications
The Communications division is responsible for taking emergency and non-emergency calls, dispatching units to calls for service, and monitoring and relaying information from the Florida and the National Crime Information Center to units in the field. Communications is housed at the Okeechobee Emergency Operations Center.
Traffic
The traffic unit is responsible for directed traffic enforcement on all City streets as well as the major state highways that run through the City of Okeechobee.
K9
In 2017, the Police Department welcomed its first K9 Officer to the force. K9 Luna, a black Labrador, is a nationally certified narcotics detection K9 who patrols the streets with her handler.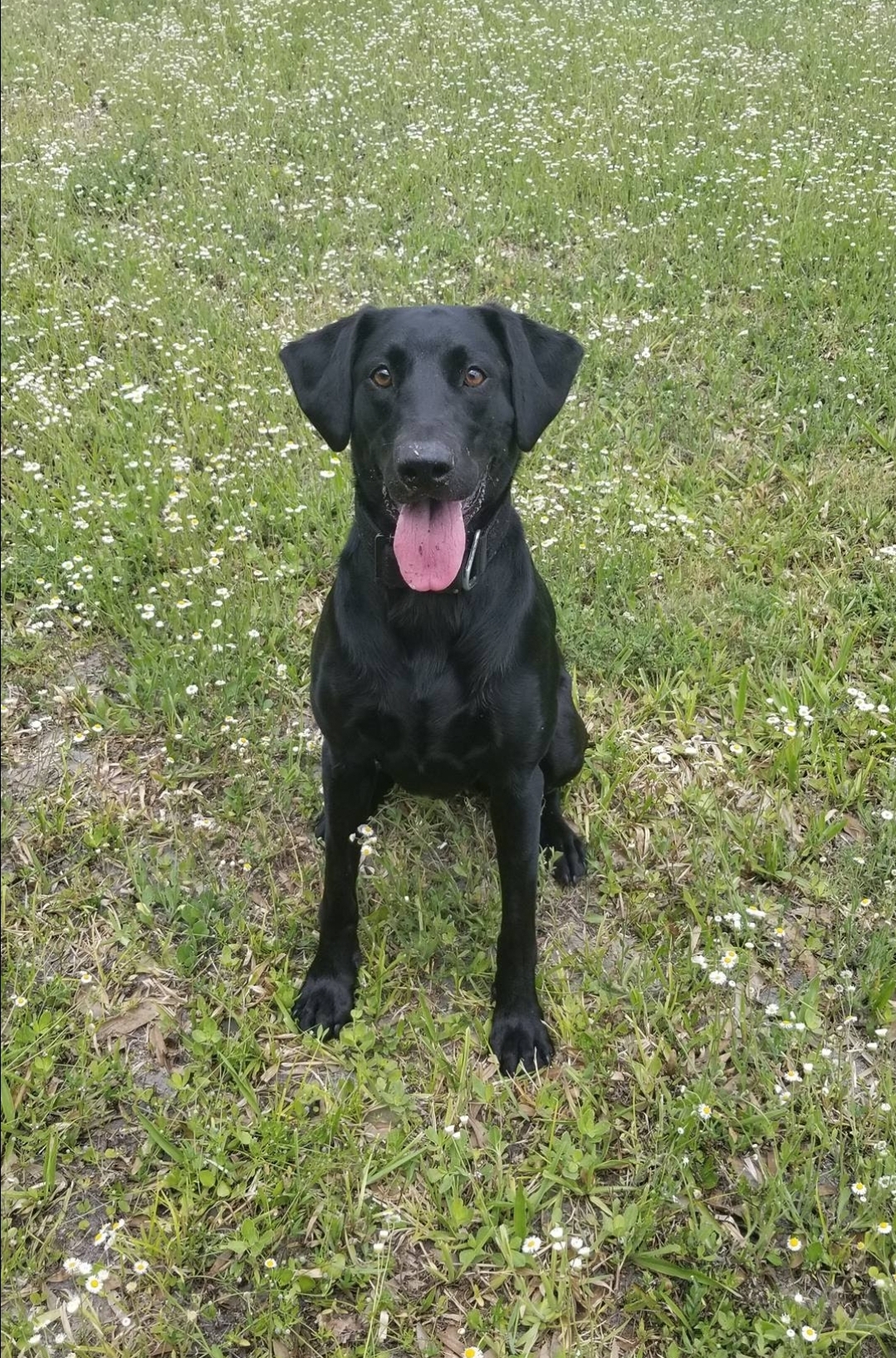 photo of K9 Officer Luna sitting
---
Special Weapons and Tactics (SWAT)
The Police Department currently has two officers assigned to the sheriff's office SWAT/SRT team. These officers are trained and certified in the various weapons and tactics of a modern SWAT team and attend monthly specialized SWAT trainings to keep their skills sharp and maintain the highest level of physical fitness.
Narcotics
The Police Department maintains a specialized narcotics investigator assigned to the Okeechobee Narcotics Task Force. The task force is a multi-agency, multi-jurisdictional entity responsible for stemming the tide of illegal narcotics abuse, sale, and transport. The Police Department's narcotics investigator is also a DEA Task Force Officer.
Records
The records department is responsible for the maintenance and appropriate dissemination of all Police Department records and for ensuring the agency's compliance with various FDLE and DOJ auditing requisites.
Administration/Police Services Coordinator
This section is responsible for the maintenance of Officer records and files, as well as ensuring sworn members of the department complete the various training requirements necessary for them to maintain their FDLE law enforcement certification.
School Resource Officer (SRO)
The Police Department has SROs assigned to the two public schools within the City limits: the Okeechobee Freshman Campus and Central Elementary. The primary mission of the Police Department's SRO program is to ensure the safety of students, staff and visitors on school grounds.
Command
The Major is second in command and oversees the day to day operation of the Police Department.
---
Useful links
---
Contact Information
Donald Hagan
Police Chief
Phone: (863) 763-9781
Email: dhagan@cityofokeechobee.com
---
---
Jeanna Kovac
Police Services Coordinator
Phone: (863) 763-9787
Email: jkovac@cityofokeechobee.com
Bettye Taylor
Lieutenant Administration
Phone: (863) 763-9780
Email:btaylor@cityofokeechobee.com
Belen Reyna
Lieutenant Road Patrol
Phone: (863) 763-9781
Email: breyna@cityofokeechobee.com
Frequently Asked Questions
Q. How do I become a certified police officer in FL?
A. Click here for more information.
---
Q. How do I obtain a copy of a police report?
A. Please contact our records department at 863-763-2626.
---
Q. How do I obtain a traffic crash report?
A. Please contact our records department at 863-763-2626.
Note: In most instances your insurance company will obtain an electronic copy of the report from us directly. Please check with your insurance company prior to contacting records.
---
Q. How do I obtain tow company information for towed vehicles?
A. The police department utilizes three "rotation" tow services for removal and transport of vehicles: BMJ Towing, John's Towing, and Total Roadside Services. If the police department had your vehicle towed, you can contact our records department to find out which tow company was used and where it was towed. If your vehicle was impounded, it will be at our secured dry storage facility and you must contact Det. Sgt. Taylor for more information.
---
Q. How do I pay or contest traffic citations?
A. Click here to pay or contest traffic citations.
---
Q. How do I request focused traffic enforcement?
A. Please complete send an email,btaylor@cityofokeechobee.com with the location, time of most observed violators, and other details.
---
Q. How do I request a close patrol?
A. For residents of the City, please call the police department's dispatch at 863-763-5521.
---
Q. How to obtain a Carry a Concealed Weapons (CCW) permit?
A. Florida Concealed Weapons Permits are issued by the Florida Dept. of Agriculture. Click here.
---
Q. What are the current gun laws in FL?
A. Firearms and weapons statutes can be found here.
---
Q. How do I report drug activity?
A. Please send an email to btaylor@cityofokeechobee.com.
---
Q. How do I make a code violation complaint?
A. Contact: Anthony Smith, Code Enforcement Officer
(863) 763-9495
asmith@cityofokeechobee.com
---
Q. My loved one was arrested. How do I find out more information?
A. If the person is an adult and was arrested in the City, they will be taken to the Okeechobee County Jail. You can contact the jail's booking department at 863-357-5343 for more information such as bond, charges, and status. Juvenile offenders are transported to the St. Lucie Regional Juvenile Detention Center in Ft. Pierce. They can be reached at 772-468-3940.